Umuly TermsofUse
These terms and conditions of use (the "Agreement") is a legal contract between the Customer ("you", "your", the "user", etc) and Positive ADV Srl SU ("Umuly", "we", "us", "our"). This Agreement and any other terms notified to you in respect of the Umuly services governs your access to and use of the services. Please read this Agreement carefully and completely before using Umuly services.
The Agreement governs your purchase and use of Umuly services, whether fee-based or free of charge, offered on the Umuly.com website and all related websites, extensions, apps, domains, subdomains and other materials (the "Service" or "Services" or "Site"). Your use of the Services is conditional upon your acceptance of this Agreement.
If you are using the Umuly Services on behalf of your company, you represent and warrant that you are duly authorised by your organisation to enter into this Agreement on its behalf. You also represent and warrant that you are at least 13 years of age. If you are under the age of 13, you may not, under any circumstances, use the Services.
Umuly may, in its sole discretion, refuse to offer the Services to any person or entity and change its eligibility criteria at any time. You are solely responsible for ensuring that these Terms of Use are in compliance with all laws, rules and regulations applicable to you and the right to access the Services is revoked where these Terms of Use or use of the Services is prohibited or to the extent offering, sale or provision of the Services conflicts with any Applicable Law, rule or regulation. Further, the Services are offered only for your use, and not for the use or benefit of any third party.
By using or registering for a Umuly Service, you fully and completely agree to these terms and conditions (or "Terms of Use"), the Cookies Policy https://umuly.com/cookie-policy and the Umuly Privacy Statement https://umuly.com/privacy-policy without any exceptions. You agree to accept notices electronically. Each time you use a Umuly Service, you reaffirm your acceptance of the then-current Terms of Use. If you do not wish to be bound by these Terms of Use, you may discontinue using the Umuly Services. You cannot use or sign up for Umuly Services until you have accepted these Terms of Use.
Since this is a binding legal agreement between you and Umuly, please print a copy of this Agreement for your records.
Information about us

Umuly is web service, financed by Umuly Software Technology in Turkey. Umuly Software Technology is a private company limited by shares and registered in Turkey (company VAT: 8920598411) and having its registered address at Pınarçay OSB Mahallesi Organize Sanayi Tesisleri Teknokent İdare Binası No:7, D:1 19100 Merkez/Çorum Turkey.
If you have any questions about this Agreement, the Privacy Statement, the Cookie Policy and any other terms or conditions on the Umuly Services, please contact us at support[at]umuly.com

Definitions

"Applicable Law" means any:

law including any statute, statutory instrument, bye-law, order, regulation, directive, treaty, decree, decision(including any judgment, order or decision of any court, regulator or tribunal);
legally binding rule, policy, guidance or recommendation issued by any governmental, statutory or regulatory body; and/or
legally binding industry code of conduct or guideline,
in force from time to time and which relates to this Agreement and/or the provision of the Services;
"Authorised Users" means those employees, agents, clients and independent contractors your entity who are authorised by you to use the Services and the Documentation;
"Data" means any data in respect of the Services provided;
"Documentation" means all documents, demonstration materials, webinars, system user guides or other documentation and manuals made available to you by Umuly online via https://umuly.com/documentation or such other web address or other means notified by Umuly to you from time to time which sets out a description of the Services and the user instructions for the Services;
"Intellectual Property Rights" means all patents, utility models, rights to inventions, copyright and neighbouring and related rights, trademarks and service marks, business names and domain names, rights in get-up and trade dress, goodwill and the right to sue for passing off or unfair competition, rights in designs, database rights, rights to use, and protect the confidentiality of, confidential information (including know-how and trade secrets) and all and other Intellectual Property Rights, in each case whether registered or unregistered and including all applications and rights to apply for and be granted, renewals or extensions of, and rights to claim priority from, such rights and all similar or equivalent rights or forms of protection that subsist or will subsist now or in the future in any part of the world;
"Software" means the online software applications provided by Umuly as part of the Services;
"Subscription Fees" means the subscription fees payable by you to Umuly for the User Subscriptions; and
"User Subscription" means the user subscriptions purchased by you pursuant to this Agreement which entitle Authorised Users to access and use the Services and the Documentation in accordance with this Agreement.

Umuly obligations

Umuly undertakes that the Services will be performed with reasonable skill and care.
The undertaking at Clause 3.1 shall not apply to the extent of any non-conformance which is caused by use of the Services contrary to Umuly's instructions, or failure by you to maintain the necessary environmental conditions for use of the Services, or modification or alteration of the Services by any party other than Umuly or Umuly's duly authorised contractors or agents. If the Services do not conform to the foregoing undertaking, Umuly will, at its expense, use all reasonable commercial endeavours to correct any such nonconformance, or provide you with an alternative means of accomplishing the desired performance. In any event Umuly does not represent or warrant that any such correction or substitution will be provided or provided within a specified period. Such correction or substitution constitutes your sole and exclusive remedy for any breach of the undertaking set out in Clause 2.1. Notwithstanding the foregoing, Umuly:
does not warrant that your use of the Services will be uninterrupted or error-free; or that the Services, Documentation and/or the information obtained by you through the Services will meet your requirements; and
is not responsible for any delays, delivery failures, or any other loss or damage resulting from the transfer of Data over communications networks and facilities, including the internet, and you acknowledge that the Services and Documentation may be subject to limitations, delays and other problems inherent in the use of such communications facilities.

This Agreement shall not prevent Umuly from entering into similar agreements with third parties, or from independently developing, using, selling or licensing documentation, products and/or services which are similar to those provided under this Agreement.

Your obligations

You undertake to:

provide Umuly with:

all necessary co-operation and assistance in relation to this Agreement; and
all necessary access to such information as may be required by Umuly,
in order to provide the Services, including but not limited to Data, security access information and configuration services;
comply with all Applicable Laws and regulations with respect to your activities under this Agreement;
carry out all your other responsibilities set out in this Agreement in a timely and efficient manner. In the event of any delays in your provision of such assistance as agreed between you and Umuly, Umuly may adjust any agreed timetable or delivery schedule as reasonably necessary;
ensure that the Authorised Users use the Services and the Documentation in accordance with the terms and conditions of this Agreement and shall be responsible for any Authorised User's breach of this Agreement;
obtain and shall maintain all necessary licences, consents, and permissions necessary for Umuly, its contractors and agents to perform their obligations under this Agreement, including without limitation the Services;
ensure that your network and systems comply with the relevant specifications provided by Umuly from time to time;
keep a full back-up copy of all of your Data including for maintenance purposes or make alternative business continuity arrangements ; and
be solely responsible for ensuring that appropriate environmental conditions are maintained for its receipt and use of the Services, procuring and maintaining your network connections and telecommunications links from your systems to Umuly's data centres, and all problems, conditions, delays, delivery failures and all other loss or damage arising from or relating to your network connections or telecommunications links or caused by the internet.

Changes to Terms and Conditions

In the event that Umuly makes material changes to these Terms of Use, all current Umuly customers, whether free or paid, will be notified via email at least 30 days before the modified terms of use go into effect. Umuly will email users on at least one of the email address(es) provided by each user (if any) and is not responsible for invalid addresses or undeliverable email. The modified Terms of Use will be posted on our website at least 30 days in advance of the effective date.
You agree to the new posted Terms of Use by continuing your use of the Umuly Services. If you do not agree with the modified Terms of Use, your only remedy is to discontinue using Umuly Services and cancel your registration.

Requirements for Use or Registration of Umuly Services

The Umuly Services are intended for general consumer use. You represent and warrant that you have adequate legal capacity to enter into binding agreements such as these Terms of Use. Umuly Services may require the user to register and provide certain personal information to Umuly, such as name, e-mail address, gender, date of birth, phone number ( "Personal Information"). If you register for any Umuly Services, you agree to provide accurate and complete Personal Information and you agree to keep such information current.
The Umuly Privacy Statement explains how Umuly collects and uses Personal Information. You give consent to Umuly to use your Personal Information under the terms of the Umuly Privacy Statement.

You may use Umuly Services for lawful purposes only

Umuly expressly forbids the use of the service for the purpose of tracking spam-related material. Please review our anti-spam policy for more information.
Umuly, at its sole discretion, may accept or reject for any reason, you as a customer of the Services. If you are accepted by Umuly as a customer of the Services, as a condition to the access and use of any of the Services offered by Umuly in the Site, your right to access the Site and the Services is subject to any limits established by Umuly. For every usage over a given limit, Umuly reserves the right to charge you an additional fee.
You (and shall procure that your Authorised Users and each of them) shall not access, store, distribute or transmit any Viruses, or any material during the course of your use of the Services that:

is unlawful, harmful, threatening, defamatory, obscene, infringing, harassing or racially or ethnically offensive;
facilitates illegal activity;
depicts sexually explicit images;
promotes unlawful violence;
is discriminatory based on race, gender, colour, religious belief, sexual orientation, disability; or
in a manner that is otherwise illegal or causes damage or injury to any person or property.
You acknowledge that you are solely responsible for ensuring that your use (and the use of your Authorised Users) of the Services does not infringe this Clause 7.3 and Umuly shall not be obliged to concern itself with your use of the Service; however, Umuly reserves the right, without liability or prejudice to its other rights to you, to disable your access if Umuly becomes aware of any use of any material that breaches the provisions of this Clause.
You agree that you will not use any automated means, including, without limitation, agents, robots, scripts or spiders, to access, monitor or copy the Site or the Services except those automated means expressly made available by Umuly, if any, authorized in advance and in writing by Umuly. You agree that you will not use any device, software or routine to interfere with the proper working of the Site or the Services. Without limitation to the foregoing, you further agree that you will not take any action that imposes an unreasonable or disproportionately large load on Umuly 's infrastructure, as determined by Umuly.

Umuly Account

Full use of the Umuly Site requires that you create a Umuly account on our website by providing us with a valid email and strong password. Your account will be created once you complete a registration form in accordance with the instructions provided.
In relation to your account, you represent and undertake that:

all required information you submit is truthful and accurate and you will maintain the accuracy of such information;
you will not allow any Umuly account profile to be used by any other unregistered user;
you shall keep a secure password for use of the Umuly account, that such password shall be changed as frequently as is required by Umuly in its absolute discretion, and that you shall keep the password confidential;
you shall permit Umuly or any of its licensors and/or agents to audit the account in order to establish compliance with this Agreement; and
if any of the audits referred to above reveal that any password has been provided to any individual who is not registered to a Umuly account, then without prejudice to Umuly 's other rights, you shall promptly disable such passwords and Umuly shall not issue any new passwords to any such individual.

Umuly, its licensors and/or its agents are not liable for any costs, expenses, liabilities, losses or damages caused by your failure (or the failure of anyone in your organisation) to maintain the confidentiality of your Umuly account credentials. It is your sole responsibility to keep your Umuly account information up to date in your account settings.
Umuly reserves the right, without liability to you, to disable your access to your Umuly account or to any material on the Site if you are and/or Umuly suspects that you are failing to comply with any of the provisions of these Agreement or any actual or suspected illegal or improper use of the Site as a result of any breach of the provisions of this Agreement.

Changes to the Services
Umuly has the right at any time to change, modify, add to or discontinue or retire any aspect or feature of the Umuly Services including, but not limited to, the Software, hours of availability, equipment needed for access or use, the maximum number of clicks you can monitor and the quantity of statistical data Umuly stored in their servers. Umuly has no obligation to provide you with notice of any such changes. Those modifications do not materially and adversely affect your rights or obligations under this Agreement.
Pricing changes and other modifications
Umuly may change its Service fees, at any time by updating the applicable pricing information or other terms posted on the Site. New pricing terms will become effective beginning with the first full billing cycle after Umuly posts such changes to its website. If you do not agree to any changes posted by Umuly in accordance with this Section, you must cancel your account or the affected Service before the given changes become effective; otherwise you will be deemed to have accepted and agreed to the changes.
Upgrades by the Customer
You may upgrade to a higher service plan, if available, at any time during the term of this Agreement by completing and submitting Umuly's current upgrade request form. Upon any such upgrade, you agree to pay the increased fees for that service plan in accordance with this Agreement.
Rules for domains registered with other providers

If you chose to connect a domain to Umuly which you have purchased through any other domain provider, it is your sole and explicit responsibility to adhere to terms set out by that domain provider as well as the terms contained within this Agreement. Umuly shall have no liability to any third party for your use of any other domain.

Confidentiality

In this Agreement, Confidential Information means non-public information that is proprietary or confidential to Umuly and is either clearly labelled as such or identified as Confidential Information ("Confidential Information").
Umuly may exchange Confidential Information in order to perform such obligations under this Agreement. Confidential Information shall not be deemed to include information that:

is or becomes publicly known other than through any act or omission of the receiving party;
was in your lawful possession before the disclosure;
is lawfully disclosed to you by a third party without restriction on disclosure;
is independently developed by you, which independent development can be shown by written evidence; or
is required to be disclosed by law, by any court of competent jurisdiction or by any regulatory or administrative body.

You shall hold Umuly's Confidential Information in confidence and you shall maintain the confidentiality of such Confidential Information using at least the same degree of care as you would employ to safeguard your own Confidential Information, but no less than reasonable care.
You shall not unless required by law, make Umuly's Confidential Information available to any third party, or use Umuly's Confidential Information for any purpose other than the implementation of this Agreement.
You shall ensure that your employees or agents are made aware before the disclosure of any part of the Confidential Information that the same is confidential and that you owe a duty of confidence to Umuly.
You shall not be responsible for any loss, destruction, alteration or disclosure of Confidential Information caused by any third party.
Notwithstanding Clause 13.5, you agree to promptly notify Umuly if you become aware of any breach of confidence by any person to whom you divulge all or any part of the Confidential Information and shall give Umuly all reasonable assistance in connection with any proceedings which Umuly may institute against such person for breach of confidence.
You acknowledge that details of the Services, and the results of any performance tests of the Services, constitute Umuly's Confidential Information.

Data Protection

For the purposes of this clause, personal data, data processor and data controller shall have the meanings given to them in the EU's General Data Protection Regulation ("GDPR") (the "Data Protection Legislation").
You agree to comply with your obligations and Umuly agrees to comply with its respective obligations under Data Protection Legislation. You warrant that any personal data disclosed to us is permitted to be processed in accordance with our Privacy Statement and the appropriate consent has been obtained. You warrant that no sensitive personal data shall be processed, transferred, stored and/or disclosed by you during your use of our Services unless prior written consent is obtained from Umuly.
Umuly respects and protects the privacy of the individuals who access the Site and/or the Site services and is committed to protecting your privacy in accordance with our Privacy Statement which can be found at https://umuly.com/privacy-policy .

Duration and cancellation of services

Unless stated otherwise on Umuly's web pages applicable to a given Service, each Service will be provided and billed on a periodic subscription basis, measured from the beginning of the activation of the given Service. You will be notified of the date when your service contract will expire (for paid services). It is your responsibility to renew the service before the expiration date by making a new payment in advance for the next contract cycle. If payment is not received by the expiration date, your service (and the associated data) will be deleted or downgraded to a free service.
At any time after the activation of a Service, either you or Umuly may cancel that Service (or Umuly may discontinue the Service completely) by providing written notice to the other party, in which case the Service will terminate on the date specified in the cancellation notice. If no date is specified, the Service will terminate at the end of the then-current billing period (for paid services). Umuly also reserves the right to cancel any individual Service immediately and without notice in the event that you breach any provision of this Agreement or any other terms that apply to that Service.

Term, suspension and termination of agreement

The term of this Agreement will begin on the date that Umuly accepts your initial registration and will continue in force until terminated according to this section.
Umuly reserves the right, in its sole discretion and without notice to you, to suspend, terminate, modify or delete a user account or access to the Umuly Site or parts thereof, if you are, or Umuly suspects that you are, failing to comply with any of the provisions of this Agreement or for any actual or suspected illegal or improper use of the Umuly Site. If you use multiple Umuly accounts, if Umuly does take action against you, you may have action taken against all your accounts.
Upon termination for any reason:

all rights granted to you under this Agreement shall cease;
you must cease all activities authorised by this Agreement; and
you must immediately delete, remove and cease access to your user account.

No refunds will be available on account of any termination of this Agreement, except as expressly provided in the Section entitled "Refunds" below.
Sections 14 through 17 of this Agreement shall survive and remain in effect notwithstanding any termination of this Agreement.

Refunds
Umuly will endeavour to maintain the availability of the Service. In the case that Umuly will not be able to maintain the Service for any reason, you will only be entitled to a refund of fees already paid relative to the total number in minutes of downtime of the Service. In any case, a refund shall not amount to more than the fees already paid by you.
Proprietary Rights

As between Umuly and users, all rights, titles and interests in the Site and all information it contains, or may contain in the future, including, without limitation, all copyrights, trademarks, service marks and other Intellectual Property Rights (collectively referred to as the "Content" is the property of Umuly or its licensors and is protected by intellectual property laws and international intellectual property treaties. Except as expressly provided below, nothing contained in the Site shall be construed as conferring any license or right, by implication or otherwise, under copyright or other Intellectual Property Rights, to use the Site or the Content displayed on the Site, through the use of framing or otherwise, without the prior written permission of Umuly or any third party that may own the trademark or copyright of material displayed on the Site.
You may not sell, assign, grant a security interest in nor otherwise transfer any right to the Services or incorporate it (or any portion of it) into another product/service.
Umuly are not obligated to monitor the access or use of your account or the Site, but Umuly reserves the right to do so for the purpose of operating the Site, to ensure compliance with these terms, and to comply with Applicable Law or other legal requirements. Umuly may consult with and disclose unlawful conduct to law enforcement authorities; and pursuant to valid legal process, Umuly may cooperate with law enforcement authorities as part of an investigation and/or to prosecute users who violate the law. In addition to any of its other rights or remedies, Umuly reserves the right to suspend or terminate your access to all or a portion of your account and/or the Site, without any liability, if Umuly suspects that your use of the Site is harming or threatening to harm Umuly's systems, you fail to pay any amounts properly due or in Umuly's reasonable opinion you have violated your responsibilities. Umuly reserves the right to investigate any violation of these terms and any conduct that affects the Site.
The user understands and agrees that from time to time the Site and/or the Services may be inaccessible, unavailable or inoperable for any reason, including, and without limitation:

equipment malfunctions;
periodic maintenance procedures or repairs which Umuly may undertake from time to time; or
causes beyond the control of Umuly or which are not reasonably foreseeable by Umuly, including, without limitation, interruption or failure of telecommunication or digital transmission links, hostile network attacks, network congestion or other failures. User acknowledges and agrees that Umuly has no control over the availability of the Site or the Services on a continuous or uninterrupted basis.

The user shall be solely responsible for providing, maintaining and ensuring that all hardware, software, electrical and other physical requirements for the user's use of the Site and Services, including, without limitation, telecommunications and internet access connections and links, web browsers, bandwidth or other equipment, programs and services required to access and use the Site and Services, is compatible with the Site and the Services. While Umuly will endeavour to make timely backups of all user reports, the user is responsible for backing up all reports made while using the Service.
Umuly reserves the right, at their sole discretion and without notice, at any time and for any reason, to:

remove or disable access to all or any portion of the Site or the Services; and
suspend or terminate the user's access to or use of all or any portion of the Site or the Services.

Links
The Site contains hyperlinks to third party web sites. Most of the linked sites are not under the control of Umuly, and Umuly is not responsible for, and makes no representations or warranties with respect to, the contents or privacy policies or practices of any linked sites or any link contained in a linked site. The inclusion of a linked site is for the user's convenience only and is not intended as and should not be construed as an endorsement or recommendation by Umuly of the linked site or its content.
Cookies
Umuly makes use of cookies in order to provide the Services and access to your account. For more information on how we use cookies, please see our cookies policy https://umuly.com/cookie-policy
Publicity

As a user, you agree that:

Umuly may include customer's trademarks, name, and logos in its customer lists, press releases, marketing materials, and on its website;
upon accepting this agreement, Umuly may issue a press release announcing the relationship and the manner in which the customer will use the service; and
you may require Umuly to withdraw any use of your trademarks, name and logos.

Disclaimer of Warranties

The Services, Software and/or Documentation are provided on an "as is" and "as available" basis, and, to the fullest extent permissible pursuant to Applicable Law, Umuly expressly disclaims all warranties of any kind, express or implied, including, without limitation, any implied warranties of merchantability, fitness for a particular purpose, and non-infringement. use of the site and the Services is at user's sole risk. specifically, but without limitation, Umuly does not represent or warrant, and disclaims any and all responsibility for any loss, injury, claim, liability, penalty or damage of any kind whatsoever resulting from, arising out of or in any way related to:

technical inaccuracies or typographical errors;
the unavailability or uninterrupted use of the site or the Services or any portion thereof;
defects, viruses or other harmful components on the site or the server that maintains the site;
any third party websites or content therein directly or indirectly accessed through hyperlinks contained in the site, including, but not limited to, any errors or omissions therefrom;
user's use of the site or the Services or any relationship between user and a linked site or any services, products or advice provided or performed by a linked site for user; and
user's use of any equipment or software in connection with the site or the Services. further, Umuly does not make any representation or warranty as to any results that may be obtained by use of the site or the Services.

Limitation of Liability

This Clause sets out the entire financial liability of Umuly (including any liability for the acts or omissions of its employees, agents or sub-contractors) to you in respect of:

any breach of this Agreement;
any use made by you of the Services, Software and/or Documentation or any part of them; and
in respect of any representation, statement or tortious act or omission (including negligence) arising under or in connection with this Agreement.

Except as expressly and specifically provided in this Agreement:

you assume sole responsibility for results obtained from the use of the Services, Software and/or the Documentation by you, and for conclusions drawn from such use. Umuly shall have no liability for any damage caused by errors or omissions in any information, instructions or scripts provided to Umuly by you in connection with the Services, or any actions taken by Umuly at your direction; and
to the fullest extent permitted by Applicable Law the Services, Software and/or the Documentation are provided to you on an "as is" basis and Umuly makes no warranties, representations, conditions, either express or implied, about the Services, Software and/or the Documentation, whether imposed by statute or by operation of law or otherwise and all other terms of any kind whatsoever implied by statute or common law are, to the fullest extent permitted by Applicable Law, excluded from this Agreement.

Nothing in this Agreement excludes the liability of Umuly:

for death or personal injury caused by Umuly's negligence; or
for fraud or fraudulent misrepresentation.

Subject to Clauses 23.2 and 23.3, Umuly's total aggregate liability in contract, tort (including negligence or breach of statutory duty), misrepresentation, restitution or otherwise, arising in connection with the performance or contemplated performance of this Agreement shall be limited to the total Subscription Fees paid by you for the User Subscriptions to Umuly in the twelve (12) months immediately preceding the date on which the claim arose provided always that Umuly shall not in any circumstances be liable for any loss of profits, loss of business, depletion of goodwill and/or similar losses, or loss of anticipated savings, or loss of use or loss or corruption of data or information, or pure economic loss, or for any special, indirect or consequential loss, costs, damages, charges or expenses however arising under this Agreement.
To the fullest extent permitted by law, Umuly shall not be liable to you for any costs, expenses and/or damages (whether direct, indirect or consequential and whether economic or other) arising from the Authorised Users access and/or use of the Services and/or Documentation.
You agree that, in entering into this Agreement, either you did not rely on any representations (whether written or oral) of any kind of any person other than those expressly set out in this Agreement or (if you did rely on any representations, whether written or oral, not expressly set out in this Agreement) that you shall have no remedy in respect of such representations and (in either case) Umuly shall have no liability otherwise than pursuant to the express provisions of this Agreement.

Indemnification

You agree to indemnify, hold harmless, and (at Umuly's request) defend Umuly and its officers, directors, shareholders, and representatives from and against any and all liability, damages, losses, costs, or expenses (including but not limited to attorney's' fees and expenses) incurred in connection with any claim related to:

your breach of any term, condition, representation, warranty, or covenant in this Agreement;
a third party claim in relation to a breach of third party's Intellectual Property Rights;
a third party claim in relation to a data breach;
your use of the Services; and
the information you supply to Umuly, including your registration data.
This obligation shall survive any termination of your relationship with Umuly.
Sole and exclusive remedy
If you are dissatisfied with any portion of any Service, your sole and exclusive remedy is to cancel your account or your subscription to the given Service according to this Agreement. No refunds are available except as expressly provided in the Section entitled "Refunds" above.
General
This Agreement will be governed by the laws of Turkey and you submit to the exclusive jurisdiction of the Turkish courts. This Agreement (and any associated order form or other agreements referenced herein) constitutes the entire and exclusive agreement between you and Umuly with respect to the subject matter of this Agreement, and supersedes and replaces any other prior or contemporaneous agreements, or terms and conditions applicable to the subject matter of this Agreement. Umuly's failure to enforce a term of this Agreement is not a waiver of its right to do so later. If a term is found unenforceable or invalid, that term will be enforced to the maximum extent permissible and the remaining provisions of the Agreement will remain in full force and effect and an enforceable term will be substituted reflecting our intent as closely as possible. You may not assign or transfer any of your rights under this Agreement, and any such attempt will be void. Umuly may freely assign or transfer its rights to any of its affiliates or subsidiaries, or to any successor in interest of any business associated with the Umuly Site. Subject to the foregoing, this Agreement will bind and ensure to the benefit of the parties, their successors and permitted assigns.
Ask a human
Can't find what you're looking for?
Contact us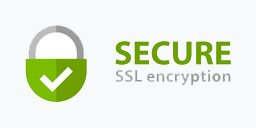 ©Copyright Umuly All rights reserved.