{{a.message}}
{{a.date|date:'medium'}}
Umuly About Us
Umuly is your web service that will help you to create and share short links.

You may use Umuly free if you don't want your links branded with your custom domain. If you want to brand your links of course you can :) Using Umuly services, you can integrate with your system really simple and fast. Thanks to our birilliant development team, integration services of Umuly communicates perfectly with every platform. Umuly is designed in a way that you may use your custom domain address with the short links created, because we believe that that your custom domain name should be in the spotlight. Your links become branded as yours. People will know that the links you are sharing have been vetted by you. Shortening Url will reduce costs of SMS, Mail services. Umuly analyzes every connection for you. With your control panel you can reach click statistics and improve your business. Project Umuly is being financed by Umuly Software Technologies headquartered in Corum - Turkey.
Attention:
Only free and premium account users can create their own domains. Customers who use a free account should know that Umuly has the right to view ads. As our premium customers, you can block ad serving.
You can buy a package
.
- If you want to use custom domain you must set (clay.ns.cloudflare.com,gene.ns.cloudflare.com) information of name server. Or contact with place where your custom domain register.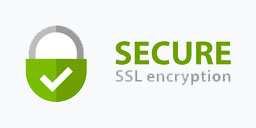 ©Copyright Umuly All rights reserved.